Senator Scott Surovell introduces bill to create a Prince William County public defender's office: what about Chesterfield County?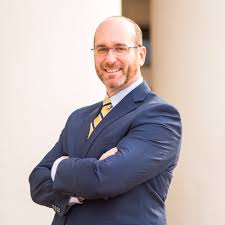 by Chesterfield County Commonwealth's Attorney, Scott Miles
We have a lot of pent-up demand for progressive legislative action from our new majority, including the ERA, education funding, access to affordable healthcare, gun control, LGBTQ protections, environmental justice … and criminal justice reform. Please indulge me while I comment on the issue addressed by Senate Bill 72, which Sen. Surovell has prefiled for the upcoming session. Here's the link:
[https://lis.virginia.gov/cgi-bin/legp604.exe?201+ful+SB72](https://lis.virginia.gov/cgi-bin/legp604.exe?201+ful+SB72)
One of my frustrations in trying to implement CJR in Chesterfield this past year has been with the uneven quality and lack of cohesion in the local indigent defense bar, of which I was a member for years before taking office. Some of our court-appointed lawyers are true superstars, but others are mere place holders. Ineffective counsel undermine the legitimacy of our justice system and make a conscientious prosecutor's ethical obligation to ensure due process harder to fulfill. The lack of a formidable adversary who can also collectively serve as an energetic partner makes it harder to effectuate systemic improvements.
One answer to this is the public defender system, which has among its advantages that all of its attorneys are full-time criminal defense attorneys (many court-appointed counsel use their criminal cases to "keep the lights on" while attending to their more lucrative civil cases). Public defender offices also have professional investigators and trained sentencing advocates on staff. Perhaps most important is the training, supervision, immediately available support, and sense of shared mission that public defenders bring to bear on our justice system.
If you look at the statute that Sen. Surovell's bill proposes to amend for the benefit of his constituents, it might occur to you that the PD system should be extended across the Commonwealth. Lacking that, it could be expanded to cover localities of a given minimum population, thereby capturing the economies of scale that PD offices bring to our bottom line (Did I mention that they recoup startup costs and thereafter save the Commonwealth money?). Or, Chesterfield, which, according to Virginia's Indigent Defense Commission ([http://www.vadefenders.org/](http://www.vadefenders.org/)), is among the top three localities that don't have PD offices in terms of predicted cost savings, could advocate for what all those other localities already enjoy. I'd love to see one or more of our legislators carry a bill to establish a Chesterfield Public Defender's Office. If you care about criminal justice reform in our county, please consider bending your favorite senator or delegate's ear about this issue.